Buying Synths and Collections
Estates and Large Synth Collections
Estates and synth collections are handled a little differently.  Please see our buying process below or contact us for more details.
Buying Estates and Synth Collections
Buying synth collections and estates requires a little more information.  First we ask that you make a list of the gear you are selling including the brand, model and details from the list below.  We will review your synth collection and and contact you with any questions and discuss making an in-person visit to review your gear.  Depending on your location and what you are selling we might travel to your location, have you bring your collection in to our facility or pay for you to ship us your gear to inspect it before we make an offer.  for a more detailed inspection.  Once we perform an in-person inspection we can make you a final offer.  Keep in mind we must determine condition, repair and transportation costs before we can make a final offer.  Contact us so we can provide more details on the process we follow to buy synth collections.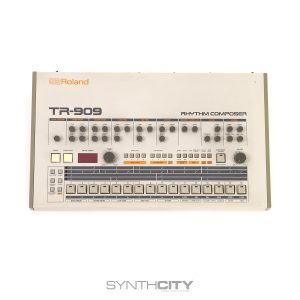 Synth Information We Need
We will need the same information we require for individual synth purchases however if we have already discussed buying your synth collection we may be able to skip some of this information.  The list of information we would like for each synth includes: 
Brand
Model
Serial Number (if present)
Year you purchased the gear or approximately how long you have owned it
Any known modifications, repairs or non-functional features
A clear photo of each synth front, back and repaired areas (if applicable) 
Your name and contact details.  Please provide a city or region where the items are located.   
Once we understand the gear you have for sale and the general condition we will either make a preliminary offer or agree to review the gear in person.  In some cases we may need to have our technicians inspect synths to determine the extent or repairs necessary to restore the synth to playable condition.  We can discuss next steps and answer your questions during our initial discussion.  Please drop us an email or call our shop M-F Noon to 6 CST.  773.878.8616.