We've been buying guitars and other gear for over 30 years with thousands of successful transactions. We offer reasonable prices and easy transactions. There are a lot of places where you can sell your synths including pawn shops, estate sales, Ebay and more buy why put up with the hassles of insincere buyers, sales fees, returns, shipping damage, disputes, theft and worse. Keep in mind we have to test and consider transportation and repair costs into our offers.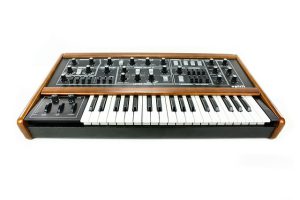 We're synth enthusiasts who appreciate the history, technology and innovation of early synths.  We're looking for vintage synths including Moog, Roland, Oberheim, Korg, Mellotronics and other vintage synth brands.   We typically buy synths however sometimes we will trade new gear including Eurorack modules for your vintage synth.    If you're selling a large collection or estate please don't hesitate to contact us.  Please see our Collections and Estates page.   We are also interested in receipts and accessories that came with your synth.   Keep in mind we need to take condition,  repair/restoration and transportation costs into our offers.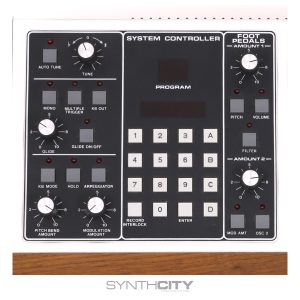 The first thing we need is a detailed description of your synth or synth collection.  Please gather the following information for each synth you are interested in selling.   If you're not sure what you have please send photos and we can help you determine what you are selling.
Brand
Model (if known)
Serial Number (if present)
Year you purchased the gear or approximately how long you have owned it
Any known damage, non functioning features, modifications or repairs
A clear photo of the front, back and any other area you feel is important
Your name and contact details.  Please provide a city or region where the items are located so we can include travel or shipping costs in our offer.
Once we understand the gear you have for sale and the condition we will make an offer to buy your synth(s).  On some occasions we might travel to your location to do an in-person inspection or we might pay for you to ship the gear to our location so our technicians can test the synth and estimate any repairs needed to get the synth back into playable condition.   We can provide more details when we discuss your synth.  We want you to be comfortable with the process of selling your synth.